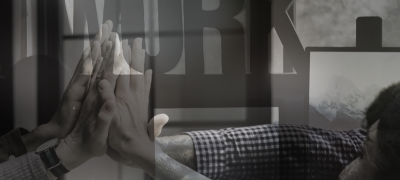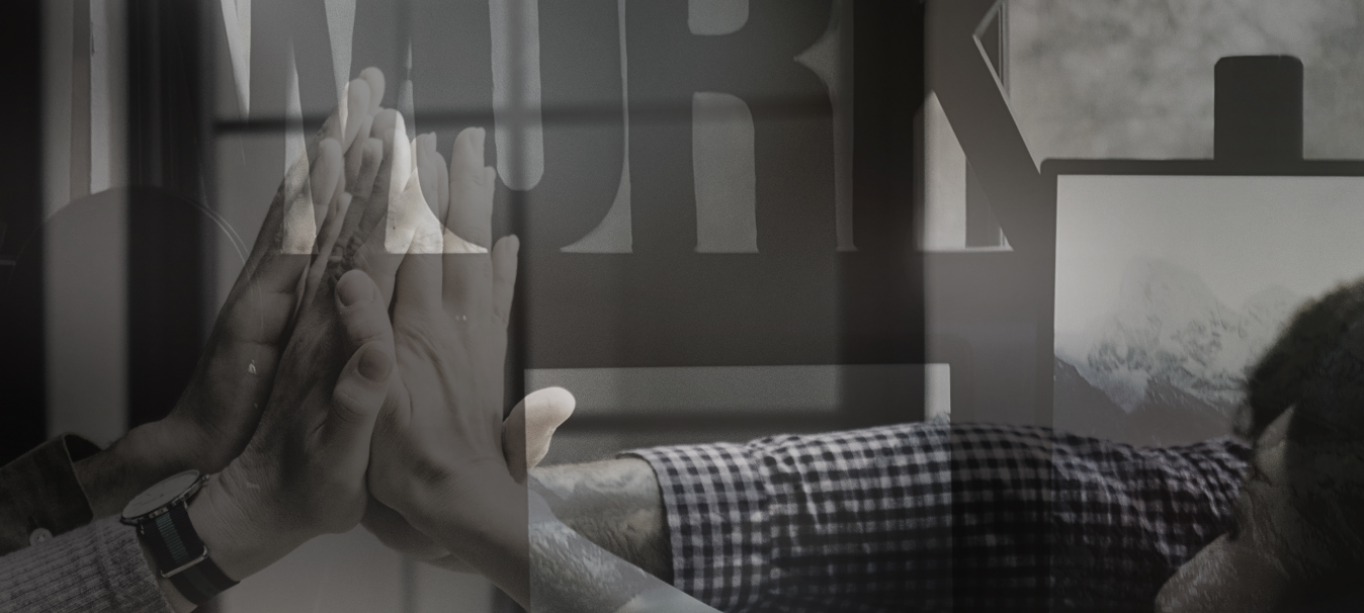 Allyship
PEPP – THE PROUT EMPLOYER PARTNER PROGRAMME
LGBT*IQ IS FOR EVERYONE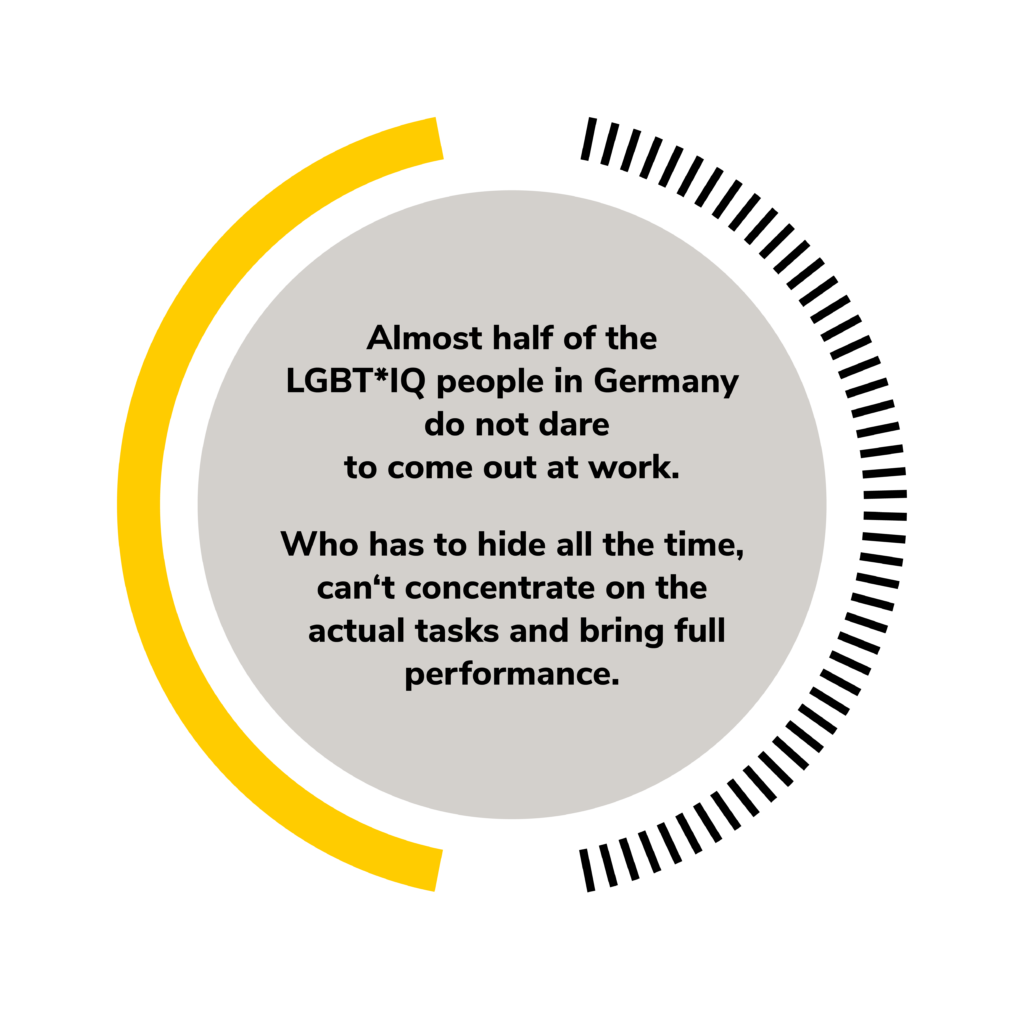 PROUT AT WORK is
Pioneer and think tank for LGBT*IQ in business.
Mediator between society, companies, politics and the LGBT*IQ community.
The specialist for work culture today and tomorrow.
Non-profit idealist: We are dedicated to the issue, not to profit.
PROUT AT WORK offers
Individual, independent advice and support.
A personal contact person.
Scope for social participation.
A wide range of training courses, workshops and events with an immediate impact on their participants.
Freely accessible educational material, always up-to-date, always at the highest level.
Top-class national and international networks.
Added value for your corporate responsibility.
LGBT*IQ is worth it
If everyone can be as they are, talents can be lived, energies can be concentrated, and perspectives can be expanded. In this way, an open mind for each other becomes a productive cooperation.
Everyone benefits from a respectful and constructive corporate culture
strong team spirit
increased work ethic
higher productivity
greater employer attractiveness
in best company – PROUT EMPLOYER 2023
PROUT EMPLOYERS support PROUT AT WORK financially and morally. They communicate the goal of equal opportunities internally and externally.
»We create an open work environment for all people, in which sexual orientation, gender identity, qualities and characteristics and gender expression play a positive role.«
PEPP – the PROUT EMPLOYER PARTNER PROGRAMMe
PEPP makes companies more colorfoul – diversity works
We build bridges between individuals and society, companies and politics.
Every year we accompany 60+ employers on their way to becoming LGBT*IQ partners.
Education | awareness |
Empowerment
We clarify, ask questions, find answers. We pick up managers and employees where they are. We strengthen the reputation, the brand and the attractiveness of our PROUT EMPLOYER.
versatility
Via social media, newsletters and mailings we reach over 60,000 people and multipliers in a very short time. Our member companies gain new coverage and talent, new knowledge and a new standing within and outside the LGBT*IQ community.
PePP makes companies strong – companies shape society
PROut employer arre
LGBT*IQ partner,
Business partner,
Input provider and
Sparring partner.
prout employer are
Employer of Choice,
Role Models and
Shapers of change.
Education | awareness | EMPOWERMENT
Those who understand diversity can translate it into goals and measures and fill it with life. On their way to becoming LGBT*IQ partner, we support our member companies individually with consulting and training, comprehensive know how and best practices:
Workshops for HR/Diversity and/or the internal employee network
Awareness of staff and managers
Analysis of business processes
Promotion of LGBT*IQ talents
Networking meeting to discuss and deepen knowledge
Connection to our national and international network
In addition, earlier than in the free content area of our website: fast access to extensive figures, data, facts and figures on the topic as well as best practice.
HR/Diversity: Professional support for LGBT*IQ work
Establishing or expanding the LGBT*IQ employee network
Diversity training for employees and managers
No pinkwashing ! Check and certification of LGBT*IQ diversity
Employer branding and CSR: focusing, optimizing, expanding
Appearance in interviews and social media campaigns: authentic, transparent, convincing
Visibility in the LGBT*IQ community: New customers, new talents
Seat on our Advisory Board of experts and other PROUT EMPLOYERS: Together we shape the society of today and tomorrow!
WE LOOK FORWARD TO WORKING WITH YOU – DEVELOPING WORKPLACE DIVERSITY
Let's start talking: