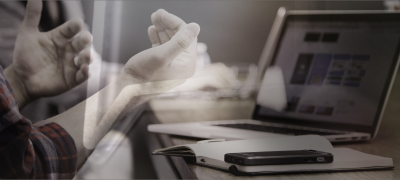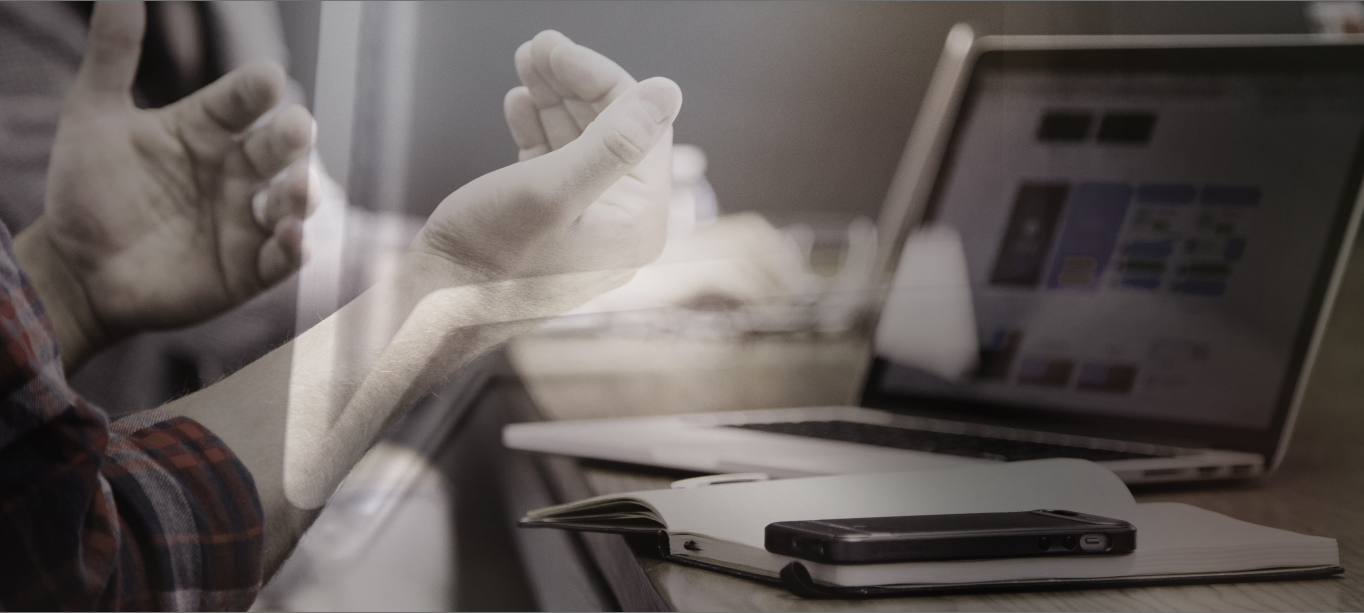 The foundation
PROUT AT WORK-Foundation
CEO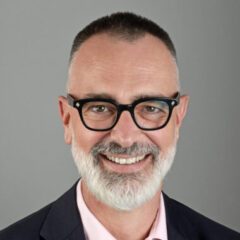 Albert Kehrer (he/him)
CEO
"I know from personal experience what it feels like to be able to develop your full potential in the workplace. Too many people still do not have the confidence to be themselves. My contribution as the CEO of PROUT AT WORK is to work precisely on this with companies and organizations, in order to come closer to the goal of a non-discriminatory and inclusive working environment."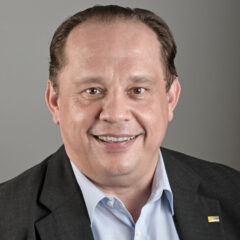 Jean-Luc Vey (he/him)
CEO
"For me, it is important that everyone discovers their potential and finds their place in the world of work, regardless of the sexual orientation and_or gender identity. In recent years, there have been many achievements in this area, but there is still a lot of work that needs to be done and many challenges to overcome. That's why I'm committed to help LGBT*IQ in the workplace."
team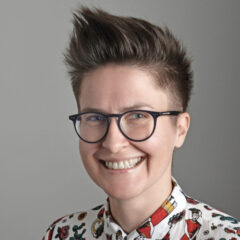 Jo Labecka (no pronouns)
Corporate Relationship Manager
"With my work, I would like to contribute to the visibility of LGBT*IQ people. Everyone deserves to be respected and to be able to show themselves as their true selves. However, very many people still don't dare to do so, which is why we absolutely need more role models who show that it is possible. Together with companies and organizations, we can create a safe environment where differences are valued as potentials and not seen as hurdles."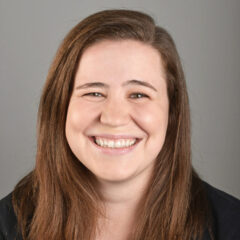 Frauke Becker (she/her)
Project Lead
"Work that improves equal opportunities for LGBT*IQ just makes sense. Since I feel privileged in many ways, I see it not only as a personal concern to work for more equal opportunities and against discrimination. For me, it also means taking responsibility, contributing to a better society and actively change."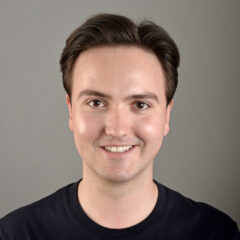 Christian Boß (he/him)
Project Lead
"Working for LGBT*IQ equal opportunities is a matter close to my heart. Through my work, I want to make LGBT*IQ topics more visible, by drawing attention to existing inequalities. In the best case, it stimulates reflection and rethinking of existing views and structures and thus promote honest and sustainable change in the world of work."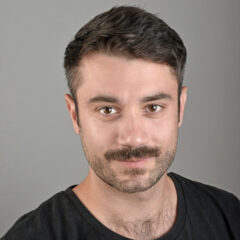 Enea Cocco (he/him)
Project Lead
"Luckily, many people are already talking about queer issues with great openness, and many straight people are now showing themselves appreciative and accepting – that's something. Nevertheless, the concerns of LGBT*IQ have not yet become part of invisible normality and it is important to me to make a practical contribution in solidarity."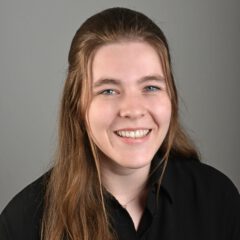 Victoria Schoenle (she/her)
Working Student
"Diversity is nothing you can simply ignore or just tolerate and we have made great progress in celebrating the colourful variety of the LGBT*IQ community over the last years. But even in the 21st century it is unfortunately still not a matter of course that everyone can be completely themselves either in their daily life or at work. With my work I want to contribute to creating equal opportunities for LGBT*IQ people."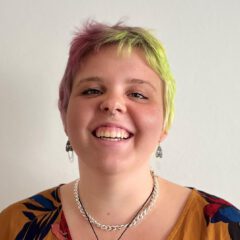 Antonia Korth (any pronouns)
Intern

"Especially for queer people, myself included, coming out is still one of the biggest hurdles in the workplace, because as an LGBT*IQ person you still often have to fear discrimination and negative consequences. This leads not only to personal restrictions, but also to serious limitations on one's performance. To counteract this, I would like to gain insights into the implementation of equal opportunities for LGBT*IQ people in the workplace during my internship."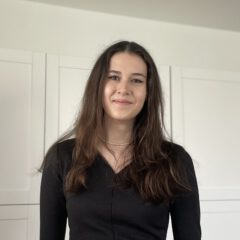 Theresa Frank (she/her)
Federal Voluntary Service

"Today, work means a livelihood, which makes the surrounding environment an indispensable part of a person's life. Consequently, it is here that issues and inequalities in society as a whole can be seen, including discrimination against LGBT*IQ people.
As part of this community, it is close to my heart to make positive changes to our situation.
As a human being, I want nothing more than for every person to be able to express themselves freely and safely in their daily lives, without having to fight for tolerance or other basic rights.
In both cases, I see the world of work as an important pivot."
advisory board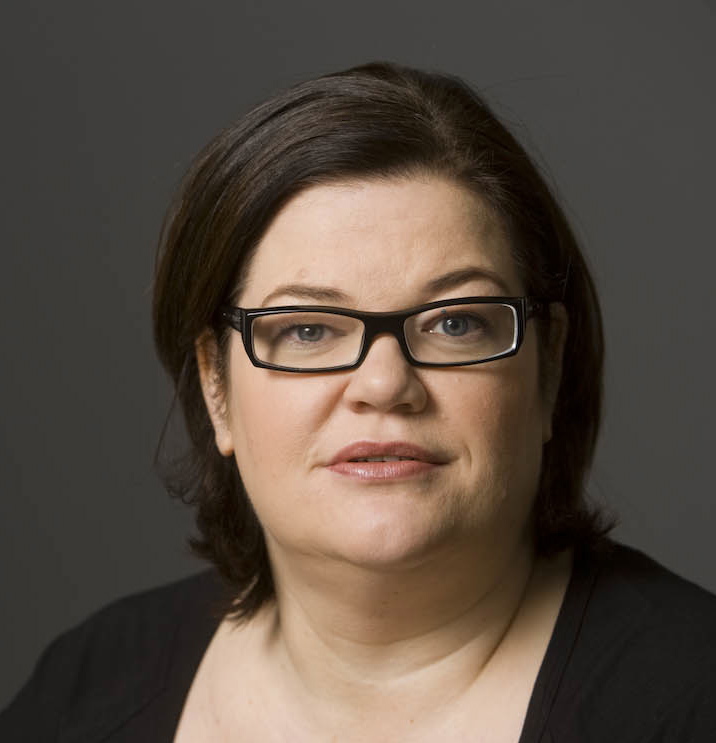 Kornelia Liebert
Wirtschaftsweiber e.V.
"Equal opportunities are important to me, because these opportunities for people with a different sexual orientation are still unevenly distributed and discrimination continues to exist in companies."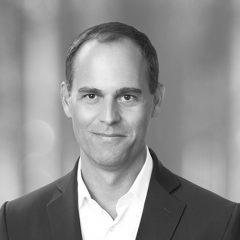 Dennis Heuer
Partner
White & Case
"I am committed to PROUT AT WORK, because the professional environment plays a central role these days and more diversity can only enrich the world of work."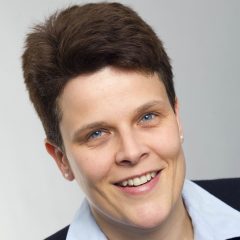 Claudia Peiser
Google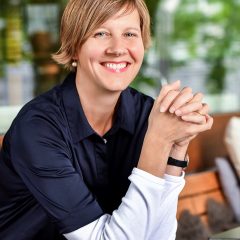 Antonia Wadé
Diversity Management
Audi AG
"Being queer is still associated with prejudice.
In my company, I'm working towards a future were being queer is considered as normal."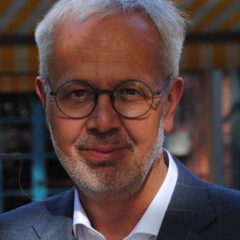 Martin Behle
METRO AG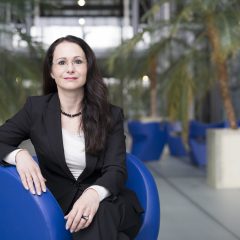 Susanne Nezmeskal-Berggötz
Deutsche Post AG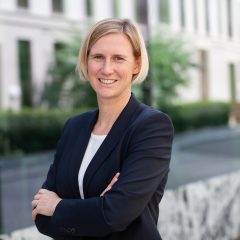 Christine Rauh
Accenture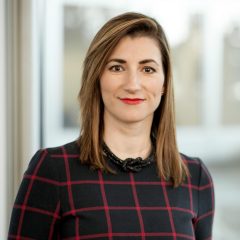 Sofia Strabis
Leitung Diversity & Inclusion Management
Commerzbank
"As the inclusion officer at Commerzbank AG and Head of Diversity & Inclusion Management, I believe that the inclusion of all people, with their individual skills and potential, is an essential goal of corporate culture. Everyone belongs to it & there is no "label" for people. The aim of our diversity strategy is to think about all aspects of diversity & inclusion management globally and to anchor them in people so that diversity can be experienced as an integral part of our DNA."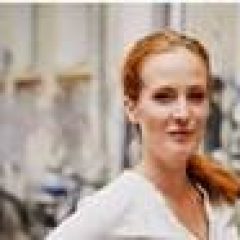 Nina Strassner
SAP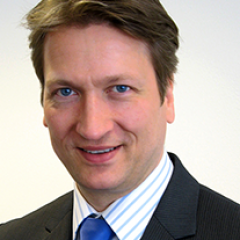 Matthias Stupp
Lawyer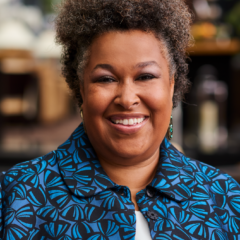 Tanja Bauer-Glück
Business Coach
Bauer Business Consulting
"Equal opportunities for the LGBT+ community is a deep personal concern of mine. Justice, human dignity and solidarity: each of us must have the right to live our authentic selves without fear of discrimination. Together with 'Wirtschaftsweiber', I am committed to reducing prejudice and promoting understanding through education and awareness."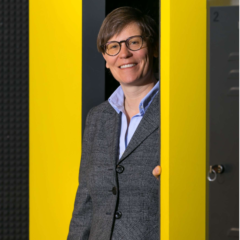 Dr. Gesa Heinrichs
Vice President Corporate Procurement & Campus Management
OTTO GmbH & Co. KG
"Why do I take a stand for LGBT*IQ equality?
… because it's still not all good."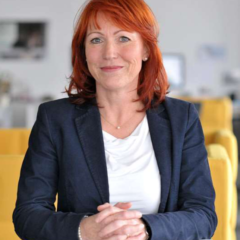 Karen Beier
Senior Expertin Diversity & Inclusive Culture im D&I Office
RWE AG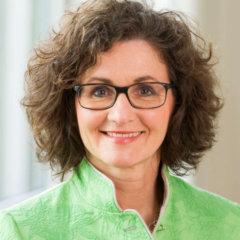 Jutta Walldorf
Global Head of Talent Management & Employee Management
BASF SE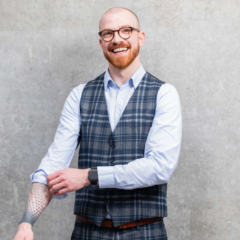 Torsten Grewe
Leiter betriebliches Gesundheitsmanagement
Pfizer Pharma GmbH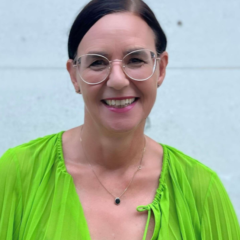 Corina Christen
Geschäftsführerin
Charta der Vielfalt e.V.
founding companies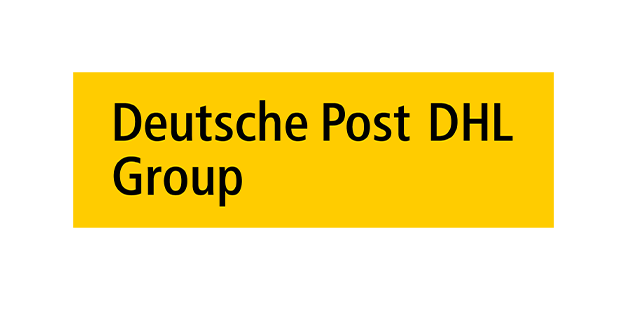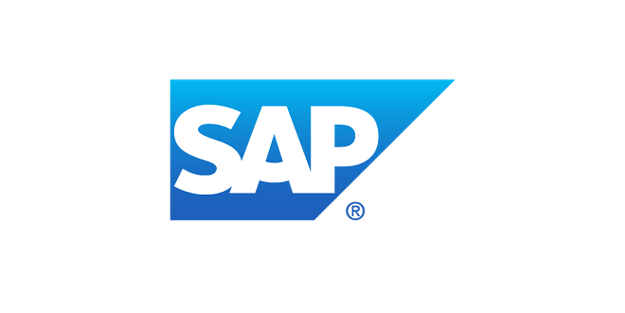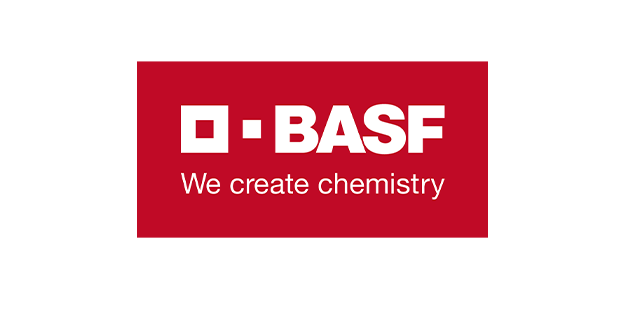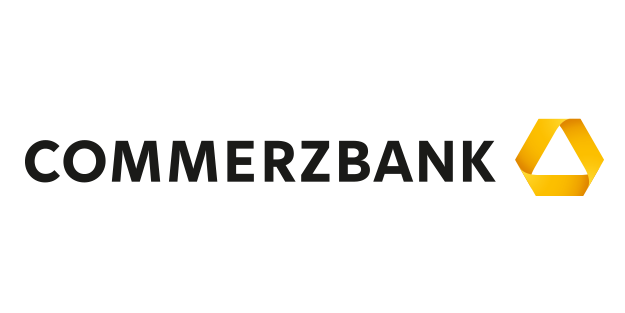 donations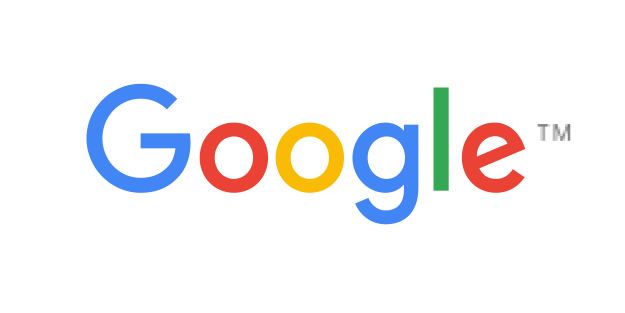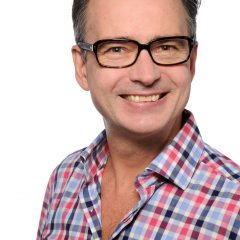 Jens Schadendorf
"All human beings are born free and equal in rights and opportunities. Thinking this way and acting in this spirit is not only deeply humane and non-negotiable. It is also socially, culturally and economically beneficial – for each person, the companies in which we work, the society to which we belong. I want to make a contribution to ensuring that thinking and acting in this way becomes much more 'normal' for the LGBT*IQ community than it has been up to now – in order to make the world a better place."
PROUT AT WORK-memberships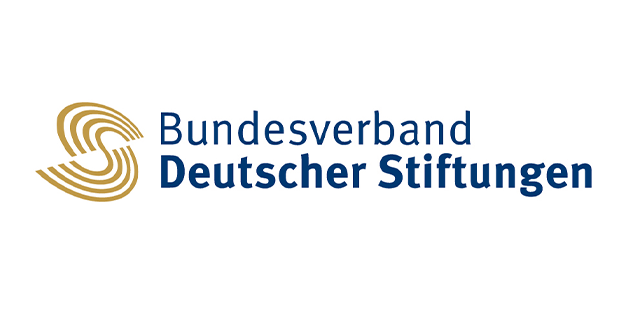 The Federal Association of German Foundations provides one with regular information on current topics in the foundation sector and represents their interests to the public, politics and administration.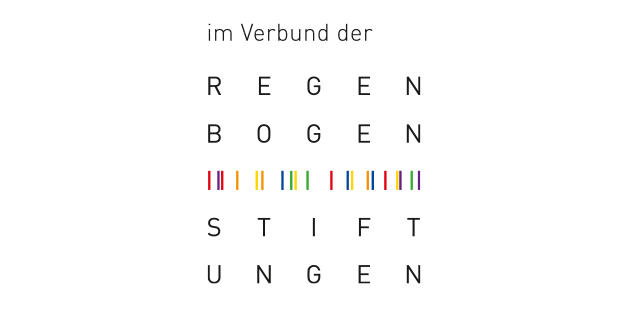 With its information overview of the 10 different foundations that are currently working with them, Regenbogenstiftungen offers more visibility and transparency for the LGBT*IQ community.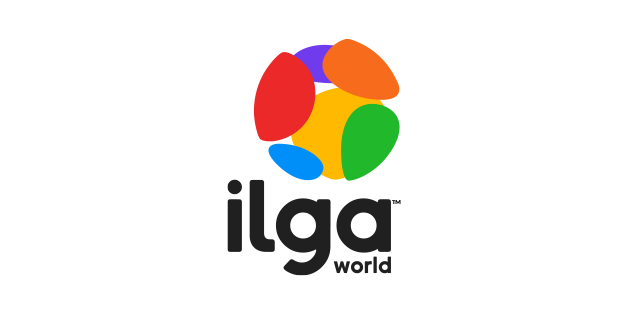 ILGA is a global organization that supports LGBT*IQ networks, in order to create a safe and equal togetherness.
PROUT AT WORK-Partnerships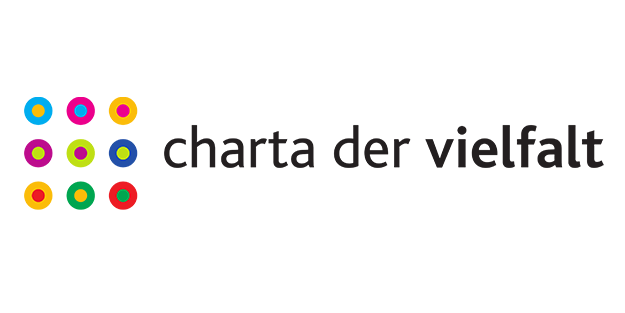 The Charta der Vielfalt promotes the recognition, appreciation and inclusion of diversity in the world of work.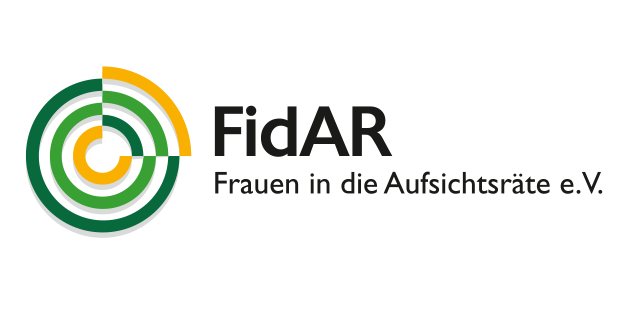 FidAR advocates for more women in supervisory boards and management positions.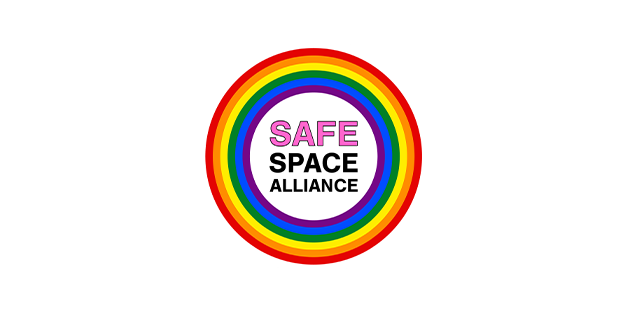 The Safe Space Alliance is a non-profit organization that helps people from the LGBT*IQ community to identify safe spaces worldwide.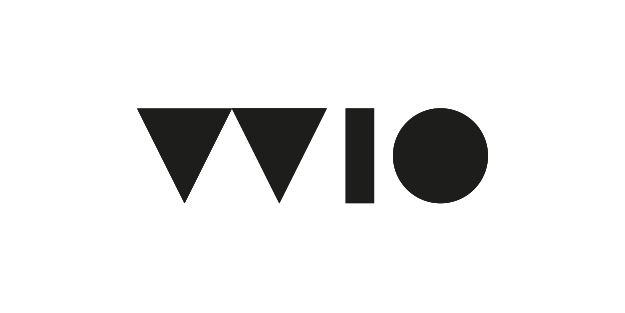 Work It Out is a platform for based in Bulgaria domestic and international companies that want to make their workplaces more inclusive and embrace the benefits of diversity. Work It Out is a collaborative initiative of GLAS Foundation and Single Step Foundation.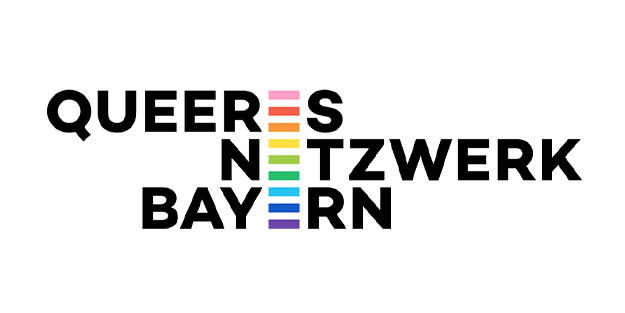 In a cooperation that is unique throughout Bavaria, several organizations have joined forces to strengthen the infrastructure of the LGBT*IQ community in Bavaria. The project is funded until 2023 by the Bavarian State Ministry for Family, Labor and Social Affairs (StMAS).
Achieving. More. Together.
You would like to become part of our team or are interested in other opportunities for cooperation?
Get in touch with us.