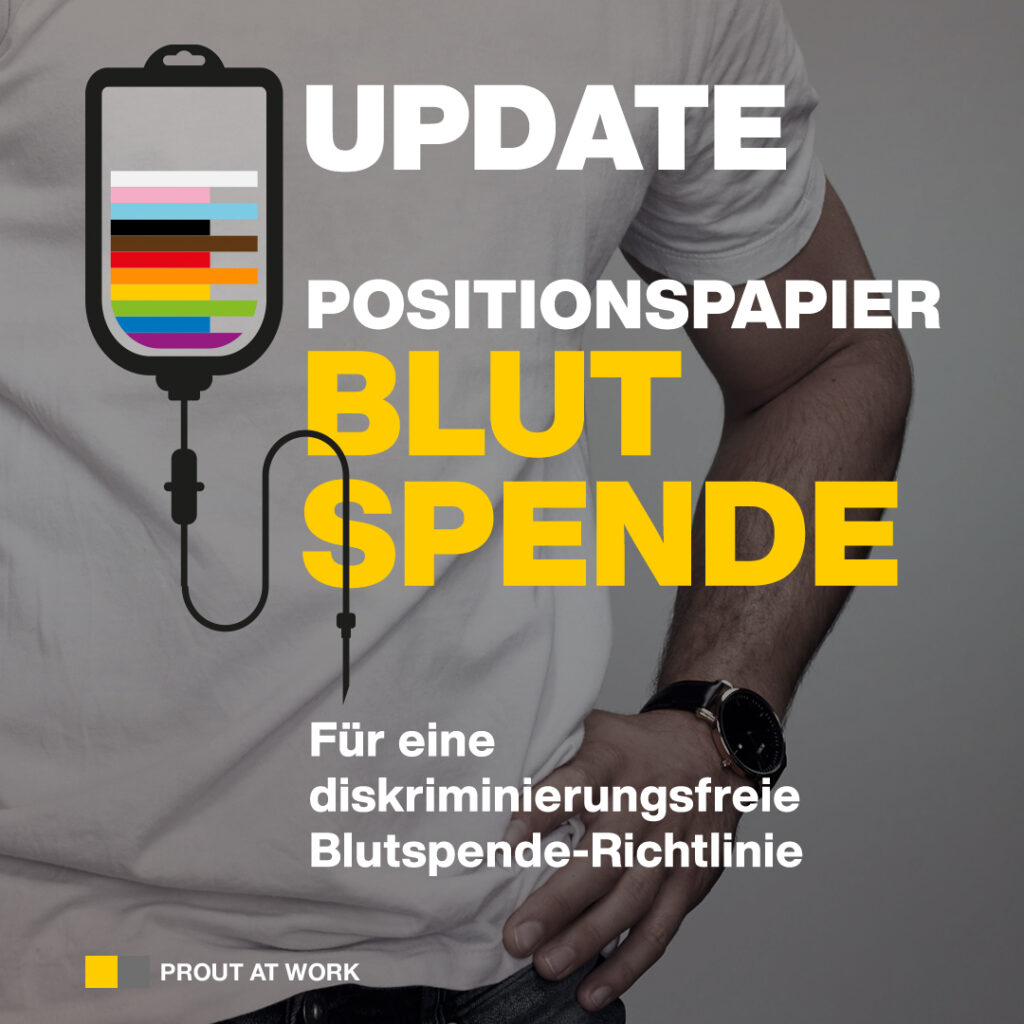 Update from the 16. of March 2023: On March 16, the Bundestag decided to end the existing discrimination in blood donation. As a result of the amendment to the Transfusion Act, the German Medical Association is now required to issue new guidelines for blood donation.
Specifically, the resolution states, "The assessment of a risk due to sexual behavior that leads to exclusion or deferral from donation must be based on the individual sexual behavior of the person willing to donate. The sexual orientation and gender identity of the person willing to donate or the sexual partners of the person willing to donate shall not be considered in the evaluation of the risk leading to exclusion or deferral from donation."
Update on blood donation: According to current reports, a further step against discrimination against gay and bisexual men and trans* people will be taken from April 1, 2023 and a provision from the current coalition agreement will be fulfilled. Currently, there is a four-month provision period for "people with sexual risk behavior."
The new regulation would require the Federal Medical Association by law to work with the Paul Ehrlich Institute within four months to adjust the guidelines to eliminate the four-month deferral period for gay and bisexual men and trans* people due to sexual contact with more than one person. Karl Lauterbach, the Federal Minister of Health, said: "Blood donation is a matter of risk behavior, not sexual orientation. There must be no hidden discrimination on this issue either." With this, Lauterbach makes it clear that the deferral from blood donation is an outdated, discriminatory concept and that the risk behavior (in this case frequently changing sexual partners*) of all people should be valued equally.
But what is it actually about? Read more about the topic on our website.
Moving critical Masses
Let's take action together to advance LGBT*IQ issues.