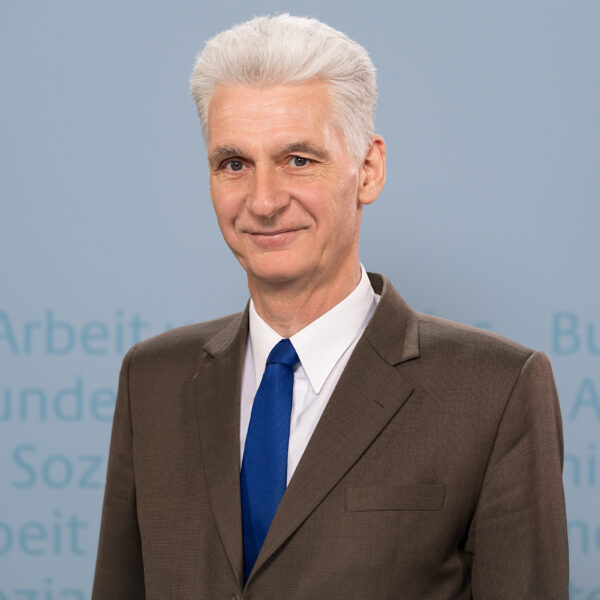 MY

STORY with …
Rolf

64 Years, Berlin
"It has always been important to me
to live with children, to be linked to
the future through children…"
Published: March 2023
Long Ways.
The first time I had sex with a man, it was still forbidden – it happened in what was then West Germany. Shortly after that, rumours about a newly discovered virus began to spread. Deadly. Soon it was clear that homosexual men were particularly affected. The German magazine Der Spiegel wrote about the "Schwulen-Pest," a translation of the term Gay Plague. We had to be cautious.
Today I live in a different world. I am married to a man. And we have children, too.
This would not have been possible without fundamental changes in our laws during the last 30 years. What seems to be nothing special today was wishful dreaming or even unthinkable back then.
It has liberated me. I came out when I moved to Berlin, quite late, at the age of 35. My life would have been different if I had been clear about who I was and how I loved earlier. I had been living with a vague idea of bisexuality far too long. Today I think this was also because at that time I could not imagine how to combine my desire to have children and my love for men.
I am very grateful to all those in my life who have encouraged me on this path and made it possible. And I am happy for everyone who clearly knows early on and I understand everyone who needs time for this. The open interaction in queer networks can help and encourage people on this way. And these networks now exist in many federal agencies, including the ministries of the Federal Government.
LGBTIQ* employees still experience discrimination in the workplace far too often. Even small talk at the coffee machine can quickly lead to an unwanted outing. Often enough, not only their well-being at work, but also their professional future depends on the reactions of their superiors and colleagues. But only those who feel at ease can deliver the best results at work. Organisations, companies and administrations can actively contribute to an inclusive corporate culture. On INQA.de you can read how networks or interest groups in companies can help to improve the situation of LGBTIQ* employees at work.
Ending discrimination requires the support of those who are not affected. Through active solidarity (allyship), companies can promote diversity in the world of work. On INQA.de you find five tips on how managers and employees can work for diversity and show: We are Allies!
DEAR ROLF, Thank you very much for

Your

Story!