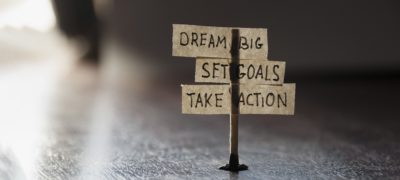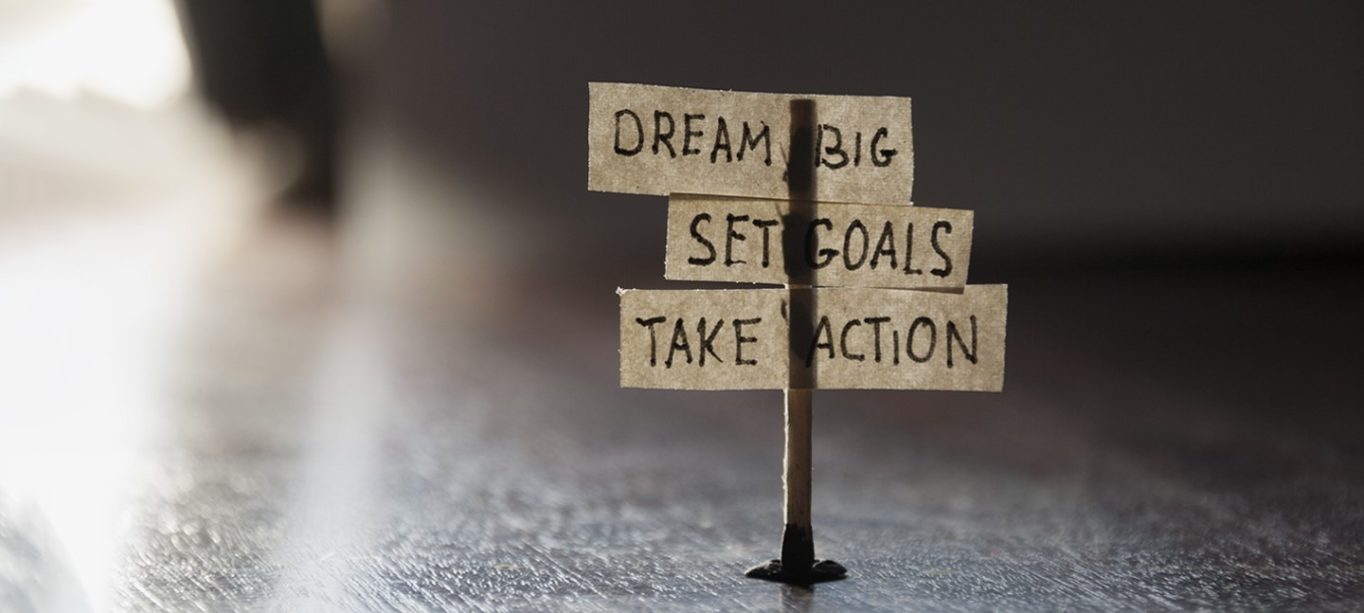 PROUT PERFORMER
The judging panel
We try to ensure an objective view through a diverse composition of the judging panels in order to evaluate the top positions appropriately.
The evaluation of our seven lists is divided between two equal judging panels.
One reason for this is that some members of the Executive Jury are nominated for the PROUTExecutiveAllies list and therefore should not evaluate themselves.
The Executive Jury evaluates:
PROUTExecutives
PROUTinSMEs
PROUTVoices
The Community Jury evaluates:
PROUTExecutiveAllies
PROUTinMediaArtCulture
PROUTinthePublicService
PROUTPoliticians
Members of the Executive Jury
Evaluation of the top candidates of PROUTExecutives, PROUTinSMEs and PROUTVoices.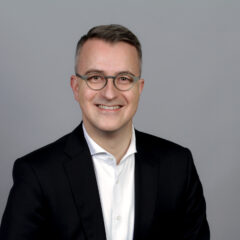 © Volkswagen AG
Dr. Thomas Meiers
Chief Governance and Legal officer, SEAT, S.A. and CUPRA

Dr. Thomas Meiers has been Chief Governance and Legal Officer of SEAT and CUPRA since October 2020. He previously headed the Volkswagen Group's Global Coordination unit with U.S. Monitor Larry D. Thompson since 2017 and has been a member of the Volkswagen Group's top management since then. Prior to joining Volkswagen, he held various leadership positions at Italdesign, MAN Truck & Bus and GE Healthcare. Thomas began his career at the international law firm Freshfields. As an out gay man, he is committed to diversity, inclusion and LGBTIQ+ issues both within the Volkswagen Group and outside, especially on social media platforms.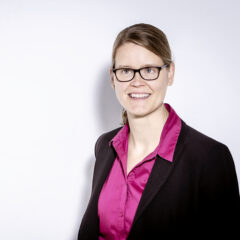 © Google
Dr. Jannika Bock
Managing Director Retail, Google Germany
As Managing Director Retail, Dr. Jannika Bock heads the Retail industry sector for Google Germany GmbH. She has been with Google since 2008 and was most recently responsible for the sale of Google's advertising products to major customers in Central Europe as Director Client Solutions.
Jannika Bock is Executive Sponsor of the LGTBQ+ Community Pride@Google in Germany. She has also been on the board of the BVDW department "Arbeitswelt der Zukunft" since February 2021 and on the presidium of IFH Förderer since March 2022.
Before Jannika Bock joined Google, she worked for Axel Springer AG, among others. She holds a PhD in American Literature and Cultural Studies from the University of Hamburg and Harvard University.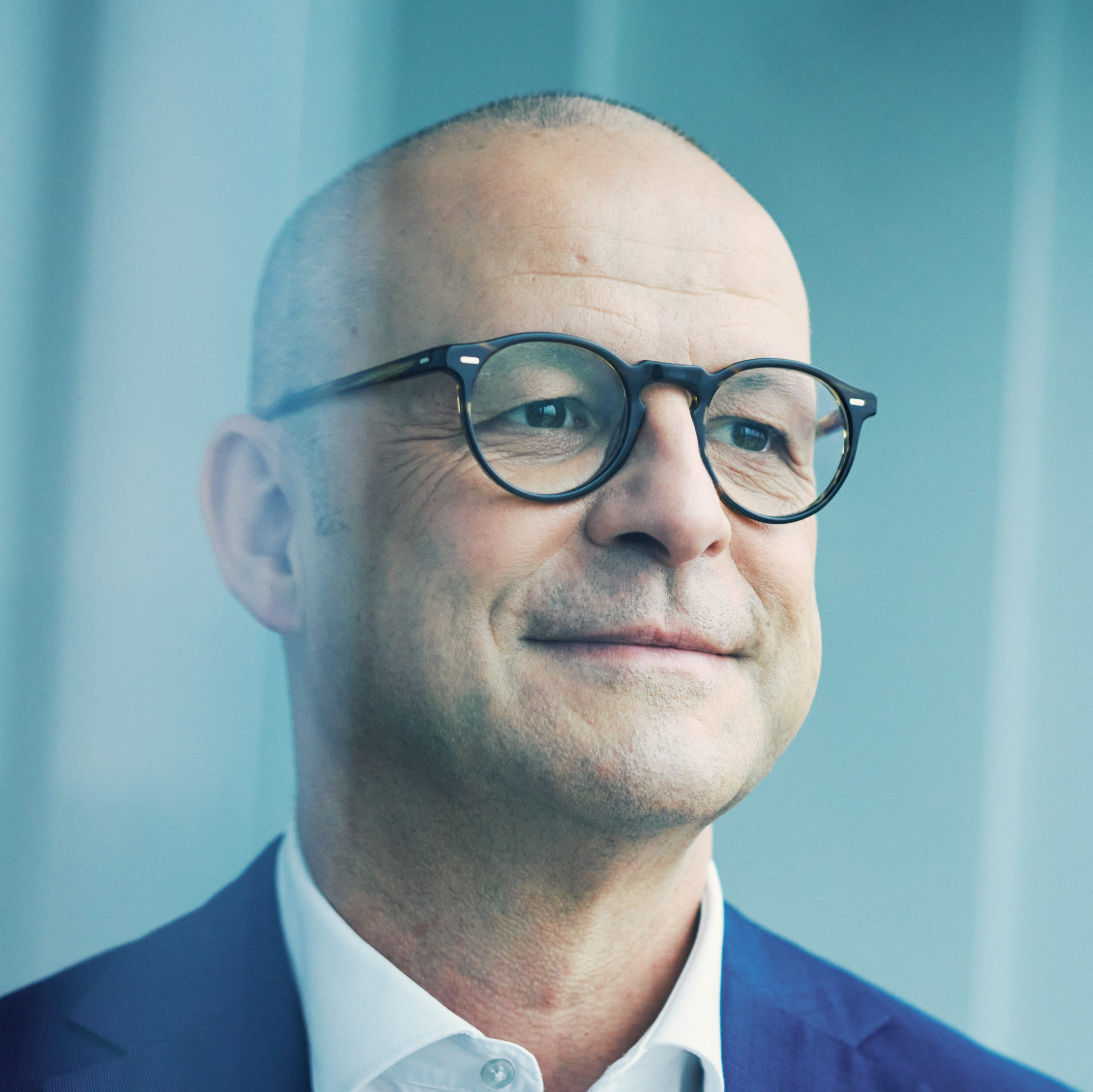 © Deutsche Bahn AG/Urban Zintel
Martin Seiler
Member of the Management Board for Human Resources and Legal Affairs at Deutsche Bahn

Martin Seiler has been the Board Member for Human Resources and Legal Affairs at Deutsche Bahn AG since January 1, 2018. Before joining DB, he had held various HR positions at Deutsche Telekom since 2010, most recently as Managing Director Human Resources and Labor Director as well as Spokesman for the Management Board of Telekom Training. He began his career in 1980 at Deutsche Post. There he was, among other things, a member of the European Commission's "Social Dialogue" and took on various management functions from 2003.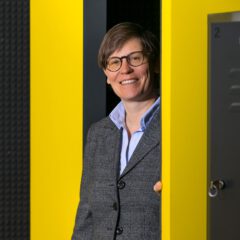 © Gesa Heinrichs
Dr. Gesa Heinrichs
Vice President Corporate Procurement & Campusmanagement, OTTO GmbH & Co KG
Dr. Gesa Heinrichs is the epitome of an Out Executive! She has been working at OTTO for more than 20 years and is involved in a wide range of activities in addition to her management positions. After studying and earning her doctorate in Munich and Hamburg, Gesa brought versatile knowledge from theater and education sciences to the business world. In 2000, she began her journey at OTTO, which has since led her to the position of "Director – Campus Management & Corporate Procurement". At OTTO, she was also a founding member of the "Power of Diversity" initiative, is still involved in the resulting LGBT*IQ network "more" today and always stands for open (corporate) culture.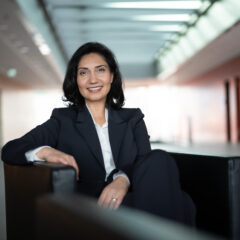 © Robert Bosch GmbH
Filiz Albrecht
Member of the Board of Management, Robert Bosch GmbH
Filiz Albrecht has been Chief Executive Officer and Labor Director of Robert Bosch GmbH since 2021. Her responsibilities include human resources and social affairs. She is also responsible for occupational safety, environmental protection and sustainability, legal affairs, compliance management, information security, and data protection. Before joining Robert Bosch GmbH, Filiz Albrecht was Managing Director and Labor Director at automotive supplier Mann+Hummel.
Die Mitglieder der Community-Jury
Consisting of representatives of the LGBT*IQ-Community.
Evaluation of PROUTExecutiveAllies, PROUTinMediaArtCulture, PROUTinThePublicSerivce und PROUTPoliticians.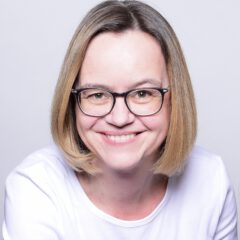 © Sabine Schanzmann-Wey
Sabine Schanzmann-Wey
Board Member LSVD Sachsen
Sabine Schanzmann-Wey has been press officer for the Eastern Region at Commerzbank since 2013. She previously studied communications and literature as well as Slavic studies, completed a traineeship at the "Leipziger Volkszeitung" and worked there for many years as an editor, primarily in the business section.
Since 2020, she has been a spokesperson for ARCO, Commerzbank's LGBT*IQ network. In addition, Sabine Schanzmann-Wey volunteers with the Leipzig group "queerkids" in the counseling and networking of rainbow families and since 2019 as a board member of the Lesbian and Gay Association (LSVD) Saxony. Since May 2021, she has published the podcast "Zungenfertig" together with her partner Julia Ostrowicki to make lesbian diversity visible.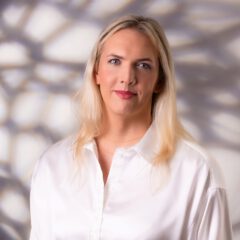 © Hans Blumenthal & Julia Monro / julia-monro.de
Julia Monro
Human rights Activist , (Member dgti e.V.)
Julia Monro is a human rights activist committed to improving the lives of trans people. As a freelance journalist, she contributes to an improved perception on LGBTI issues. She supported the German Society for Transidentity and Intersexuality in public relations work until 2021, continues to be a member there, and as a lecturer does educational work at schools and is in exchange with the federal government for new legislative projects. GoFeminin.de magazine named her one of the top 5 most impressive women of 2020, along with U.S. Vice President Kamala Harris.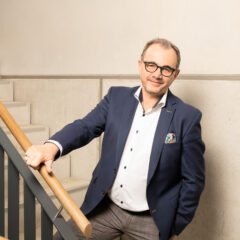 © R2AH anders erfolgreich
Holger Reuschling
Board Member at Völklinger Kreis e.V.
Holger Reuschling is passionate about banking and has been a dedicated advocate for LGBT*IQ leadership visibility since coming out late in his career at age 44 in 2014 as an Outstanding Leader. He has worked for Dresdner Bank and Commerzbank for more than 30 years, including more than 20 years as a director of major sales units at the bank. As a visible leader at the bank, he was also part of the spokesperson team of Commerzbank's LGBT*IQ network Arco for several years. In 2019, Holger started his own business as a management consultant in the Rhine-Main metropolitan region with his own company "R2AH anders erfolgreich". As a "banker without a bank", he supports entrepreneurs, founders and startups in all areas related to liquidity and financing with a now three-person team. His focus is on startup consulting, (digital) corporate finance and succession consulting for medium-sized companies.
Holger has consistently continued his commitment to LGBT*IQ issues in the context of "Out & Careers" since 2020 as a member of the board of the Völklinger Kreis. Among other things, he is responsible here for the Future Leaders Program, a leadership program for young gay talent. In this capacity, he has been a member of the advisory board of the Prout at Work Foundation since 2021."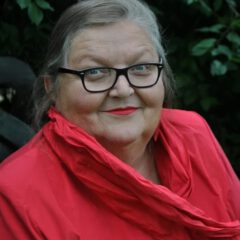 © Lucie Veith
Lucie Veith
Mandate Federation for Intersex People e.V., Federal Association and Inter* Project Coordinator in the Competence Network "self-.understandable.diversity" in the Federal Project "Live Democracy
© Albert Kehrer
Albert Kehrer
Vorstandsmitglied der PROUT AT WORK-Foundation
Albert Kehrer is a diversity expert, change consultant and coach who supports organizations, teams and people on diversity-related topics. He is a co-initiator of PROUT AT WORK and, together with Dr. Jean-Luc Vey, makes up the board of the foundation. He has also been volunteering on LGBT*IQ diversity and employee networks for almost 20 years. Albert is convinced that network engagement can be beneficial for personal development and one's own career.