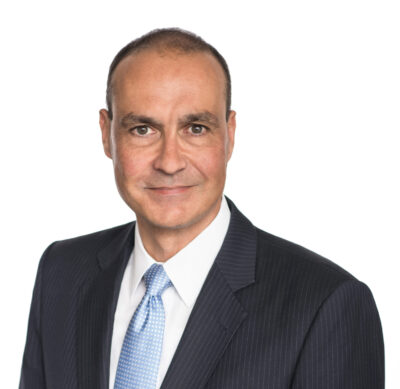 PROUT EMPLOYER Hogan Lovells
"The diversity of our employees is important to me – not only because of my role as Managing Partner and Diversity Sponsor, but also personally. As a company, we function best when people feel comfortable with us and have trust in our working relationship."
Dr. Stefan Schuppert advises companies in the field of data protection and information technology. He is Managing Partner for the German offices of the international law firm Hogan Lovells and also Sponsoring Partner for Diversity in EMEA. In 2021 and 2022, he was recognized as a PROUT Executive Ally.
Hogan Lovells has been a PROUT EMPLOYER since 2017 – so it has been committed to LGBT*IQ diversity for a long time. Why is this particularly important to you?
Dr. Stefan Schuppert: As a global law firm, we have been committed to equal opportunity, appreciation and respect for many years. The diversity of our employees is important to me – not only because of my role as Managing Partner and Diversity Sponsor, but also personally. As a company, we function best when people feel comfortable with us and have trust in our working relationship. In an open working atmosphere, we can be creative and find innovative solutions for our clients. And the work is fun! It's a positive sign for all our employees when we commit to equal treatment for all people and an appreciative, respectful working atmosphere.
In 2022, Hogan Lovells' LGBT*IQ network, Pride+, celebrates its 5th birthday. Congratulations! What do you see as the biggest success of the network so far?
Dr. Stefan Schuppert: Thank you! We are very proud that this network has been part of our everyday life for five years. Pride+ is present and active at all our locations and provides assistance even in countries where it is not so easy to promote LGBT*IQ issues. Pride+ promotes knowledge about the LGBT*IQ community, sensitizes people to diversity issues and supports the visibility of role models. And it connects us to one another – because as "allies" we demonstrate our solidarity with our LGBT*IQ colleagues.
What advice would you give to companies that are still at the very beginning of their commitment to LGBT*IQ diversity?
Dr. Stefan Schuppert: My advice would be:  just do it and keep at it, even if the seats at the first diversity events are not booked out right away. It's important to raise awareness of the issues. Because it's often ignorance that leads to discrimination. This is where PROUT AT WORK, as an important partner, can help to overcome uncertainties and build up knowledge.
For the acceptance of the topic, it's also important that the "tone from the top" is visible every day. My advice is to win over important role models in the senior management team for the topic.
Ultimately, it is crucial that all employees – regardless of hierarchy – are committed to the topic of diversity and help create an open and appreciative culture.
Where do you see the challenges to LGBT*IQ diversity at Hogan Lovells in the coming years?
Dr. Stefan Schuppert: Especially after the pandemic and in times of many very present crisis situations, it is important to sensitize employees again to LGBT*IQ and other diversity topics. Here we would like to create as many opportunities and incentives as possible. We offer exciting lunch talks with external and internal speakers, workshops, team events and much more. Because it is often ignorance that leads to insecurity, this is where we can provide our employees with concrete support. For example, with our guideline for gender-sensitive language, which we have been using for our general internal and external communications since the beginning of the year. We attach great importance to offering everyone in our office an open working environment in which they can be themselves, every day.
Which joint initiatives on LGBT*IQ diversity do you particularly remember, and which projects are you looking forward to in the coming period?
Dr. Stefan Schuppert: I remember many great joint initiatives that we have carried out with PROUT AT WORK in the past five years. For example, our inspiring networking and awareness workshops, or the ToGathering event on inclusive language with clients and the PROUT AT WORK dinner with very interesting keynote speakers. We can't do enough to further the visibility of the LGBT*IQ community, so I'm looking forward to many more exciting projects in our cooperation.
Dear Dr. Stefan Schuppert, thank you very much for the interview!