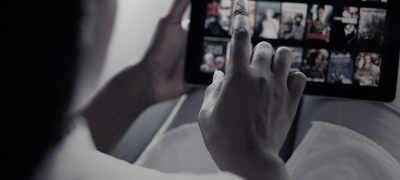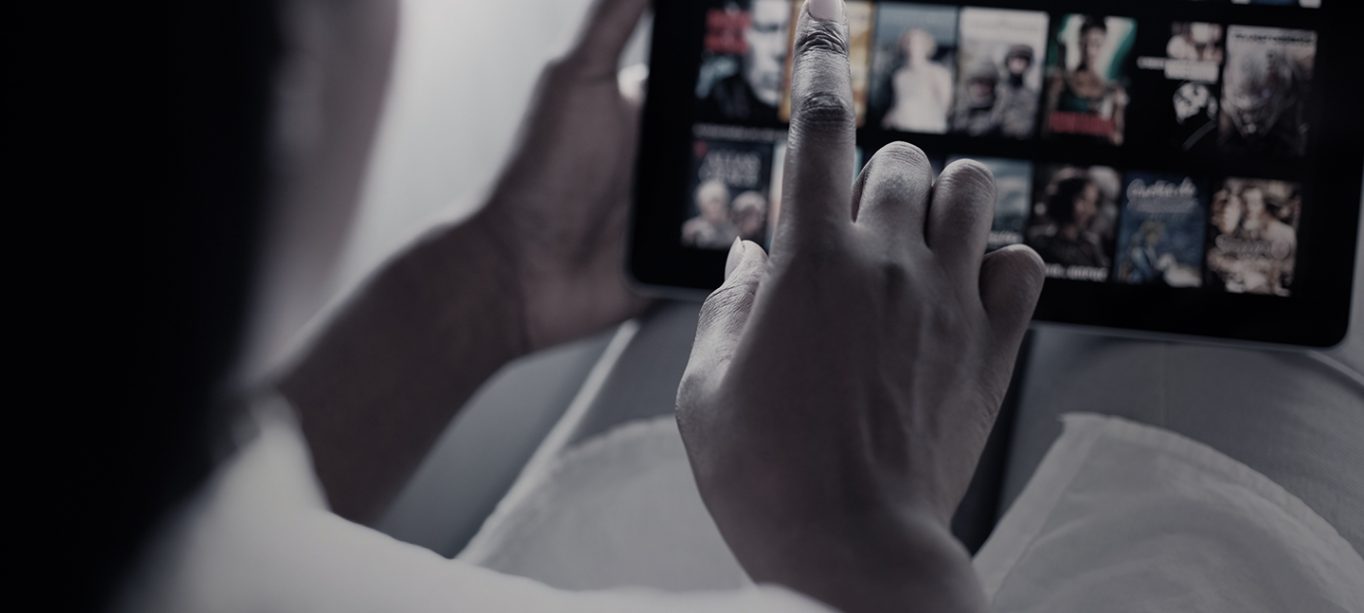 Good to know
Movie Specials
movie RECOMMENDATIONS
Movies worth watching: You will find interesting recommendations from the LGBT*IQ universe by the PROUT AT WORK-Team.
Our newest recommandation
Freier Fall
Year of release: 2013
Directed by: Stephan Lacant
Cast: Max Riemelt, Hanno Kofler
Marc is working a stable job and has a pregnant girlfriend and his own house. Everything is perfect, until the assumedly heterosexual Marc meets his colleague Kay on a work seminar. Marc tries to ignore his newly awakened homosexual feelings, and to go back to his normal stable life, but Marc finds himself in a phase of questioning and insecurity between his old life and his new feelings.
A-Z
A KID LIKE JAKE
Year of release: 2018
Directed by: Silas Howard
Cast: Claire Danes, Jim Parsons,
Priyanka Chopra and many more

Alex and Greg's four-year-old son Jake does not act like other boys. He prefers to wear princess dresses, for example, and overall seems uncomfortable in his role as a boy. A special challenge for his parents, which they face on all levels – humanly, social, educational.
APPROPRIATE BEHAVIOUR
Year of release: 2015
Directed by: Desiree Akhavan
Cast: Desiree Akhavan, Anh Duong, Scott Adsit
Shirins tries hard not to frustrate her Iranian parents in exile in her role as a daughter and struggles with her coming out. As if that wasn't enough, she frantically strives to forget her last relationship and somehow fails at everything. Escaping from herself in Brooklyn's bohemia, she constantly finds herself in quirky situations and with slightly different people. In the diversity of her life and her different worlds, it's easy to find yourself between the laughs and the pity. An authentic, light-hearted yet profound comedy by and starring Desiree Akhavan.
Boy erased
Year of release: 2018
Directed by: Joel Edgerton
Cast: Lucas Hedges, Nicole Kidman, Russell Crowe and many more
Jared grows up in a Bible-believing small Southern town in a Baptist preacher's family. When his parents find out that Jared is gay, they pressure him to participate in questionable reparative therapy. Now he is faced with a choice: Either his family and his faith or risk his identity? "Boy erased" tells the true story of a young man's courageous fight against homophobia and for a self-determining life.
brokeback mountain
Year of release: 2005
Directed by: Ang Lee
Cast: Heath Ledger, Jake Gyllenhaal, Anne Hathaway and many more
Wyoming, 1963: Rancher Ennis Del Mar and rodeo rider Jack Twist are hired to protect a flock of sheep from poachers and predators for the summer on Brokeback Mountain. However, over time, more than a simple friendship develops and they fall in love. But due to the narrow-minded morals in the conservative U.S. province, Ennis and Jack keep their distance. For several years, they can only secretly give free rein to their feelings in the mountains, until Jack makes a desperate last attempt to fight for their shared future.
call me by your name
Year of release: 2017
Directed by: Luca Guadagnino
Cast: Timothée Chalamet, Armie Hammer, and many more
It is the year 1983. The 17 year old Elio Perlmann spend his summer at his parents´ old mansion. He passes the time with his hobbies, playing vclassical music or transcribing, reading or flirting qith his new girl friend. Despite his appearance and his intellect, he is quite inexperienced when it comes to love and everything concerning it. But one day, the 24 year old doctorate Oliver comes into his life, and desire blooms steadily between the two, until it changes their lives forever.
Carol
Year of release: 2015
Directed by: Todd Haynes
Cast: Cate Blanchett, Rooney Mara, Sarah Paulson and many more
The young Therese Belivet works as a saleswoman in the toy section of a large NewYork department store. When Carol Aird wants to buy a present for her daughter for christmas, Therese is fascinated by the lady of the society. Carol also seems interested in Therese and decides to take her on a roadtrip through the country. And while Therese leaves her fiancé for the adventure with Carol, Carol herself flees from her life in the city, to get away from her divorce and her husband Harge, who tries to get sole custody of their daughter, whatever it may cost. In the trip the two women get closer, but in the America of the 1950s their love is not welcome and they cannot be careful enough.
die Konsequenz
Year of release: 1977
Directed by: Wolfgang Petersen
Cast: Ernst Hannawald, Jürgen Pruchnow, Werner Schwuchow
German only
The film tells the moving story of Martin and Thomas, who meet and fall in love by chance in a prison. But young Thomas' family does not support his decision to move in with the older Martin after his release and send him to a reformatory. Martin has to witness how Thomas' personality is destroyed more and more.
The film adaptation of the autobiographical novel by Alexander Ziegler was already released in 1977. 2022 will be available for the first time on DVD and Bluray from June 09. Digitally, it can already be viewed since May 27.
Fire
Year of release: 1996
Directed by: Deepa Mehta
Cast: Shabana Azmi, Nandita Das, Kulbhushan Kharbanda
In "Fire" we follow the life of newlywed Sita, who has just moved to New Delhi to live with her husband Jatin. There she is kindly received by Jatin's brother Ashok and his wife Radha. It soon becomes apparent that in her new family the venerable tradition is fragile and the men pursue their own paths. After some time, the two neglected women become closer and their friendship turns into love and passion, however, this does not remain undiscovered for long….
"Fire" shows us the conflict between tradition and modernity, individual and society, desire and reality and the resulting problems of a changing Indian society.
girl
Year of release: 2018
Directed by: Lukas Dhont
Cast: Victor Polster, Arieh Worthalter, Katelijne Damen and many more
Her biggest dream is to become a prima ballerina. When she is accepted at the ballet academy in Brussels, 15-year-old Lara gets one step closer to this dream. But in addition to the high demands of the academy, she also has to deal with personal challenges, because Lara is a trans* girl. Always by her side: Her father Matthias and her doctor. Can Lara master the challenges or is she in danger of breaking under the constant pressure to perform and the physical changes? An emotional film about big dreams and the often difficult path to get there.
Kiss me kosher
Year of release: 2020
Directed by: Shirel Peleg
Cast: Moran Rosenblatt, Luise Wolfram, Rivka Michaeli and many more
The lively Jewish grandmother Berta and her passionate granddaughter Shira argue intimately about love and what a woman may or may not do. Especially when their beloved granddaughter chooses Maria, a German, of all people. The two young women get serious – they want to get married. The chaos is perfect when Maria's parents from Germany meet the Mischpoke in Jerusalem. A romantic culture-clash comedy in which same-sex love is wonderfully taken for granted and has arrived in the middle of society.
mario
Year of release: 2018
Directed by: Marcel Gisler
Cast: Max Hubacher, Aaron Altaras, Jessy Moravec and many more
For the first time in his life, Mario is in love with Leon, also a striker on his soccer team. Strictly speaking, the two are even rivals, but Mario prefers to suppress the chance of promotion to the first team. He is far too keen to simply enjoy Leon's closeness. The attraction between them is also noticed by others and soon the first rumors develop. Mario has to decide: A life as a professional athlete or Leon, his true love. Homosexuality in soccer is still often seen as a taboo subject today. In a sensitive way, "Mario" takes up exactly this topic.
moonlight
Year of release: 2016
Directed by: Barry Jenkins
Cast: Ashton Sanders, Alex R. Hibbert, Mahershala Ali and many more
Chiron grows up in a poor neighborhood in Miami. At a young age, he finds more affection with the local drug lord and his wife than in his own home with his crack-addicted mother. During puberty, he experiences an unknown physical intimacy with his childhood friend Kevin. Years later, Chiron has slipped into the criminal milieu: He wears his muscles like an armor under which he hides not only his homosexuality but also all his feelings. Until one day Kevin contacts him again.
PRAYERS FOR BOBBY
Year of release: 2009
Directed by: Russell Mulcahy
Cast: Sigourney Weaver, Henry Czerny,
Ryan Kelley and many more
USA in the 1980s. When Mary's son Bobby confesses his homosexuality to her, she cannot come to terms with it and does everything she can to "free him from his sin". Over time, however, Bobby's brokenness turns into depression, which eventually leads to suicide. The end of her son's life causes Mary to take new paths: she questions her faith, tries to understand Bobby's homosexuality, and reaches her limits. Based on a true story.
QUEER IN POLIZEI & BUNDESWEHR – EIN PROBLEM?
AN ARD AND MRD INVESTIGATION FROM THE REPORTAGE SERIES EXACTLY
Year of release: 2022
Directed by/Authors: Leon Grüninger, Jonas Juckeland
The report not only explores the current reality of queer soldiers in Germany, but also researches the structural realities of LGBT*IQ discrimination (freedom?) in the police. The simultaneously interesting and terrifying conversations are much about male domination and strength, belonging and cohesion on the one hand, and double lives on the other. The film is interesting and at the same time frightening.
Names in this project have been changed to protect the people mentioned.
Rafiki
Year of release: 2018
Directed by: Wanuri Kahiu
Cast: Samantha Mugatsia,
Sheila Munyiva, Neville Misati and many more
The girl Kena is taught at an early age what role is assigned to women in Kenya. However, just like her new friend Ziki, Kena does not want to be told how to live. But when the two girls fall in love, they have to choose between a secure life and their love …
THe danish girl
Year of release: 2015
Directed by: Tom Hooper
Cast: Eddie Redmayne, Alicia Vikander, Amber Heard and many more

Together with her wife Gerda, Lili Elbe lives as the man Einar Wegener in Copenhagen in the 1920s. Both are artists, but unlike Lili's paintings, Gerda has no success with her art. This changes completely when she asks Lili to pose as a female model due to an emergency. With the portraits of Lili, Gerda can take root in the world of art. Suddenly not only her world turns upside down, but also Lili's. Her love to the woman she wants to be grows stronger and stronger and the wish to have a female body as well gets irrepressible. The marriage between Lili and Gerda is put to the test.
In an inspiring and touching way this movie shows the life of Lili Elbe, based on a true incident. It is also inspiring that the protagonist Eddie Redmayne later expressed that he would not accept the role nowadays if offered again. He would like to see LGBT*IQ people given the oppertunity for more voice and representaion in the film indurstry more often.
Tintenfischalarm
Year of release: 2006
Directed by: Elisabeth Scharang
Cast: Alex Jürgen
It is not until he is twelve that Alex Jürgen learns from his parents that he is inter*. After years of being forced into a woman's body, a long journey full of physical and psychological crises begins. Elisabeth Scharang accompanies Alex for three years on his path to rediscovering himself. A central role is played by Alex's decision to live as an intersexual man in the future.
TOVE
Year of release: 2020
Directed by:Zaida Bergroth
Cast: Alma Pöysti, Krista Kosonen, Shanti Roney, and many more
The young artist Tove Jansson, creator of the "Moomin" characters is in the middle of a crisis of meaning: she has an open relationship with the left-wing politician Atos and is head over heels in love with the theater director Vivica. Tove's father, who is also an artist, is not enthusiastic about her work. And she herself would prefer to work in modern art. But she invents the Mumins on the side and they are printed in series by a newspaper – making Tove rich and famous in a short time. But is this the freedom she has always longed for?
TRANS – I GOT LIFE
Year of release: 2021
Directed by: Doris Metz, Imogen Kimmel
Cast: Frau Oberst Landsteiner, Rikku and many more
TRANS – I Got Life distils the broad spectrum of trans identity from the life stories of seven charismatic people. TRANS – I Got Life is a sensual journey into the in-between worlds beyond fixed gender norms, into intimate living spaces and into surgery, which becomes a delivery room for a second birth. In a subtle and multi-layered way, the trans experience is also transferred to the visual and sound level.
XXY
Year of release: 2007
Directed by: Lucía Puenzo
Cast: Ricardo Darín, Valeria Bertuccelli,
Inés Efron and many more
Alex is not like other fifteen-year-olds. Alex was born with both female and male sexual characteristics. To escape social ridicule, the family moves to Uruguay. But even here, people eventually start talking. One day, when the mother invites a surgeon friend and his family, Alex seems to be faced with a lot of new decisions. Also concerning Álvaro, the attractive son of the guests … About the freedom to live one's own identity and sexuality.
Your favorite movie is missing?
If you have any suitable movie or interesting series recommendations that you think are missing from our list, feel free to share them with us.