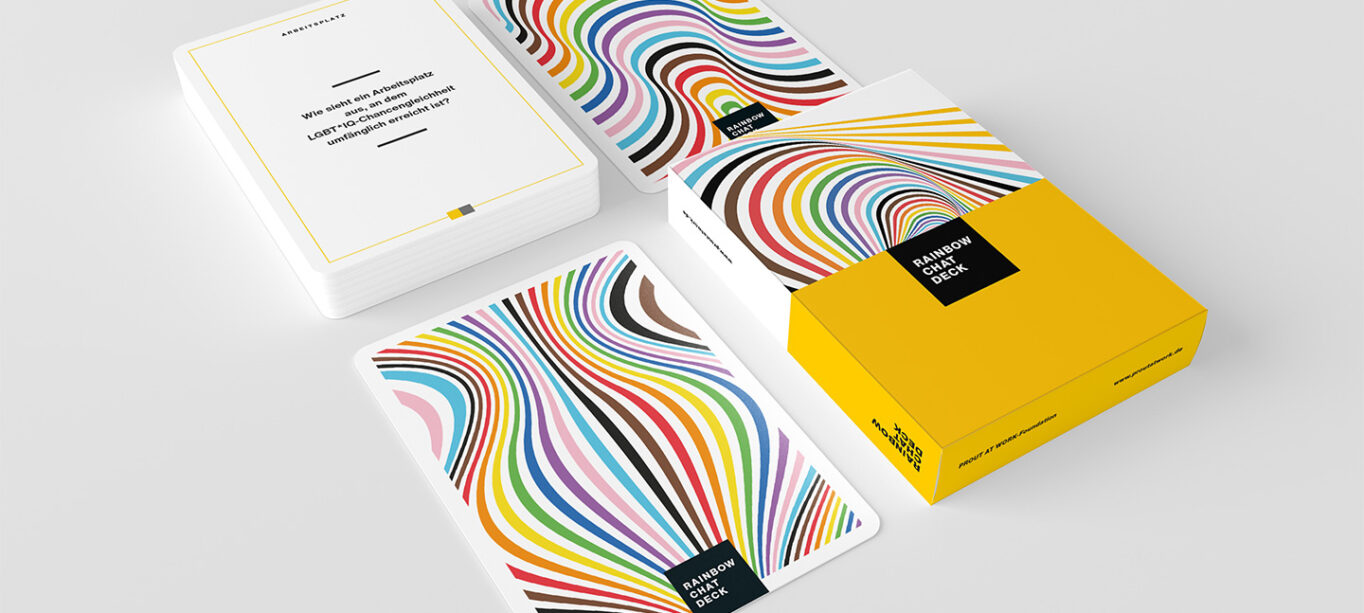 Products
I
Rainbow Chat Deck
Jump on the Brain Train!
Note: Our Rainbow Chat Deck is only available in German.
55 cards, 5 categories, unlimited conversation, thought and reply possibilities with the Rainbow Chat Deck… test your knowledge about LGBT*IQ diversity, check your points of view and broaden your rainbow horizon!
It does not matter if alone, in pairs or in a group, professionally or privately – with our Rainbow Chat Deck, every small talk becomes a big talk for reflection, getting to know each other and exchanging ideas, including a small LGBT*IQ glossary.
Content
55 question cards
5 additional cards with instructions and LGBT*IQ glossary
Within the deck you find questions in the following categories and food for thought for discussion, reflection, learning from each other and thinking ahead: Workplace, On the Road to LGBT*IQ, Stereotypes & Prejudices, Visibility and Identity.
If you want to order multiple decks or order by invoice, please send us a mail. If you want to order more decks, we will invoice the additional costs afterwards.
Contact us